The Soc
iety operates the only official Company-approved guided walks around the cemetery, with all donations going towards restorations.

The Society was founded in 1992, and our volunteer guides are very knowledgeable and have many years' experience of the cemetery and its history.
Please contact us if you would like to join our happy band.
For all Guided Tour enquires please contact walks@tbcs.org.uk
Please do not contact the Brookwood Cemetery office


Please Note Walk Starting Times
.

March - August..................2.00pm
September - November......1.00pm



Walks restart March 2024
Why not join our free email information service that will tell you about Next years events (complying with GDRP)
Link to subscription form or keep checking back here


CLICK

Bookings Essential
Average group size 15 to 20 people depending on bookings
BOOKING MAY BE DONE BY EMAIL ~ walks@tbcs.org.uk or mobile 07714 289375
A DONATION of £5 PER PERSON. THIS INCLUDES REFRESHMENTS AFTERWARDS AT THE LODGE. ONCE RECEIVED, WE WILL CONFIRM A PLACE ON THE WALK.
----------------------------------------------------------------------
We meet at the Society Lodge adjacent to the Cemetery Office.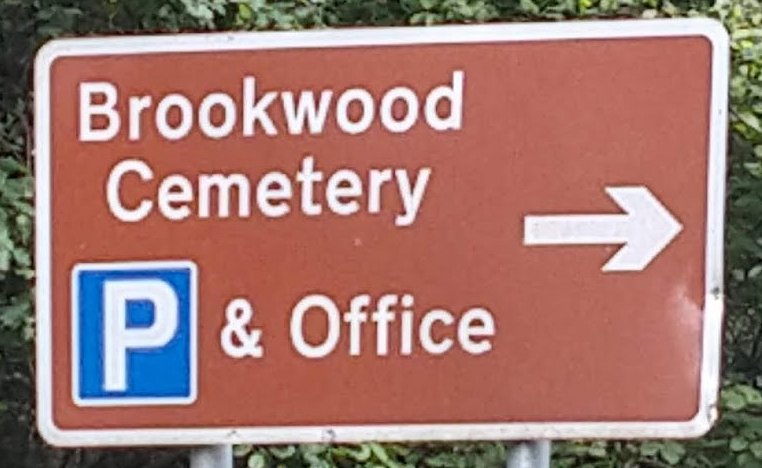 What3words link ~
///skin.reject.chairs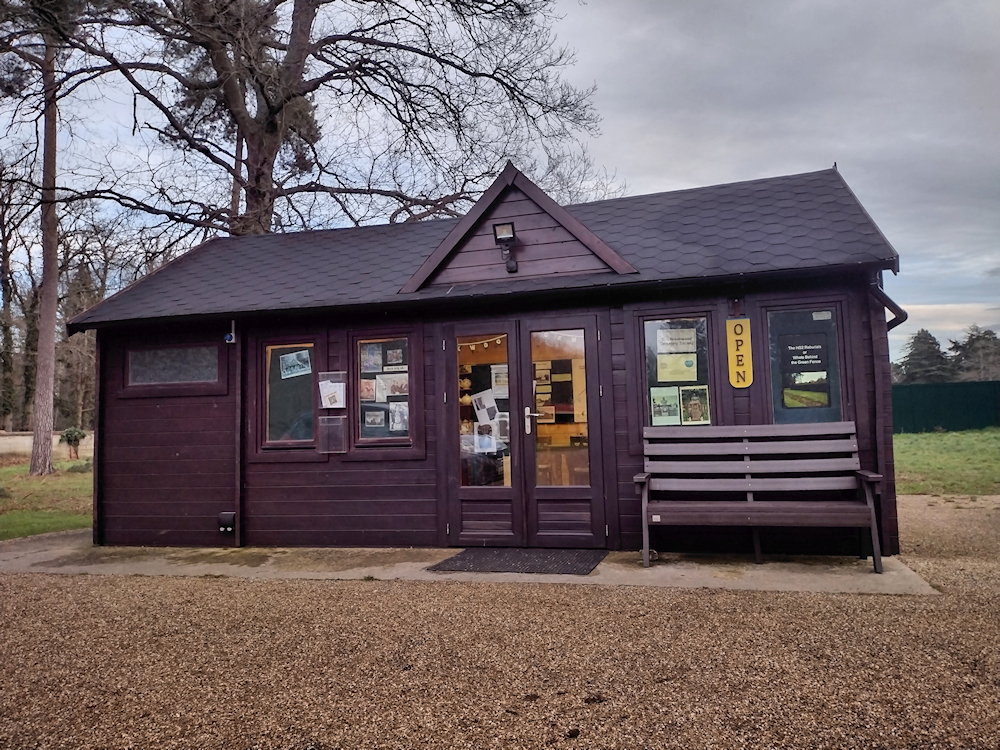 There is a separate entrance to the Glades, with its own lay-by, off Cemetery Pales.
Parking is available inside the entrance.
Refreshments and toilet facilities are available at the Society Lodge
We ask for a donation when booking
All the money raised from the donations goes towards Society restoration projects.


Brookwood Cemetery is near Woking, Surrey. It is adjacent to the A322 Guildford - Bagshot Road (Junction 3 off the M3). The entrance to the Cemetery is off Cemetery Pales, a road joining the A322 near the Brookwood cross-roads. See our location map. The postcode is GU24 0BL.
If you want to arrange your own walk through the cemetery you must get permission from Brookwood Cemetery to do so and there may be fee

You can find our exact location on what3words: ///skin.reject.chairs

For Travel information see getting to Brookwood