Guilds and Organisations with Burial Grounds in Brookwood Cemetery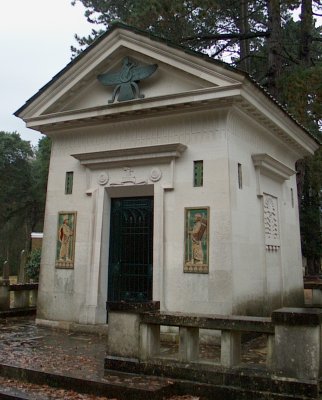 The London Necropolis Company encouraged guilds, organisations, companies, and similar communities to use Brookwood Cemetery as a burial ground, so that those who Tata family mausoleums in the Parsee section of Brookwood Cemeteryhad been united in life would not be separated in death.
The Tata family mausoleums in the Parsee section.
In virtually all cases separate grounds were allotted and laid out for these groups; the exceptions are where it has not been possible to locate these areas in the Cemetery, if indeed they were ever separate to the rest of the Cemetery.
The Brookwood Cemetery Society organises guided walks during the course of the year, some of which feature some of these areas.
Some Guilds & Organisations Represented at Brookwood Cemetery