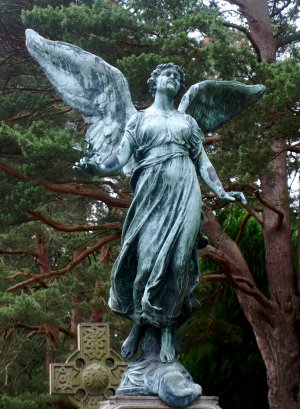 The Brookwood Cemetery Society was established in April 1992. It works to promote a wider interest in the Cemetery, which the Society believes should be regarded as a site of national importance. Moreover the cemetery has the potential to become a World Heritage site.
The Society seeks to ensure the long-term future of Brookwood Cemetery. It assists with maintenance, clearance and restoration work; it works to ensure the cemetery remains a valuable haven for flora and fauna; and it helps relatives locate graves in the cemetery.
The Society organises regular tours and other events.
The Society also sells a wide range of publications on the cemetery (members may order publications post free), and produces a quarterly newsletter - The Brookwood Express - which is circulated to all members.

In 2016 the Woking Council (the new owners) paid for a wooden Lodge for the Society. We now have storage and premises in the Cemetery for our events. We are very grateful to Woking Council.

All money raised goes towards Conservation and restoration in the cemetery
If you would like to join The Brookwood Cemetery Society, please print out and complete our application for membership form.
If you would like to find out more, please contact:
Margaret Hobbs
75 Ranelagh Crescent
Ascot
Berks
SL5 8LQ
Tel. 01344 891041