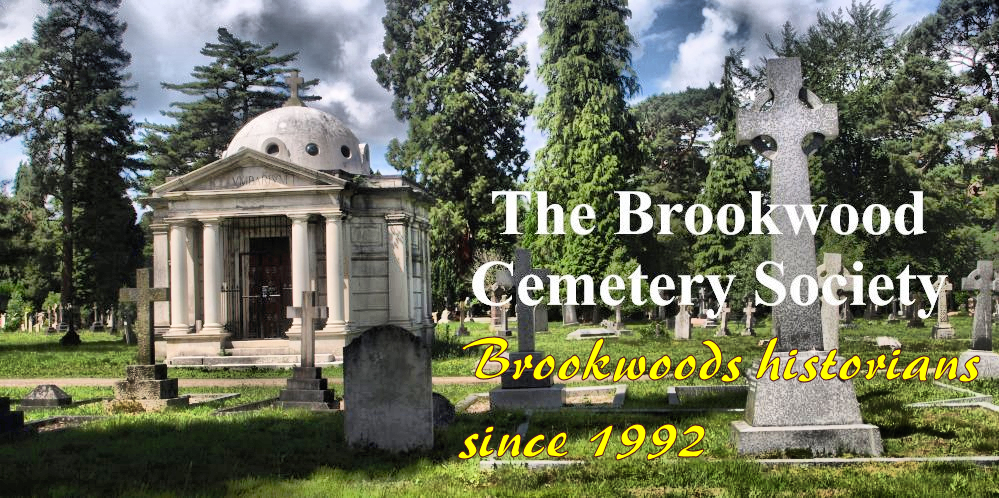 The Brookwood Cemetery Society

is a voluntary group, based at the cemetery. We are dedicated to the preservation, history and appreciation. The proceeds of our walks go towards the cemetery preservation.
The cemetery was opened in November 1854. It was originally called the London Necropolis and National Mausoleum Company or Woking Cemetery.
Guided Walks
Following on from are recent Guided Walks
We will doing more small group booked walks on
Sunday May 16th
Sunday June 13th
Stay informed about about our future events
Why not subscribe to our email information service (complying with GDRP)
link to email subscription form
Brookwood Cemetery office is closed to the public until further notice, all enquires should be made by telephone or email. brookwoodcemetery.com
New videos Added April
April 2021 New video added- John Clarke tells us about the Cemetery Railway Pt.1
April 2021 New video added- John Clarke tells us about the Cemetery Railway Pt.2
April 2021 New video added- John Clarke tells us about the Cemetery Railway Pt.3
April 2021 New video added- Titanic links to Brookwood burials
This site was last updated 03-05-21 © The Brookwood Cemetery Society