Public guided tours around the Cemetery are held by the Society on the first Sunday of every month from March to November
All monthly walks start at 2pm unless otherwise indicated . Walks last around 90 minutes.
We Meet at the Society lodge adjacent to the Cemetery Office.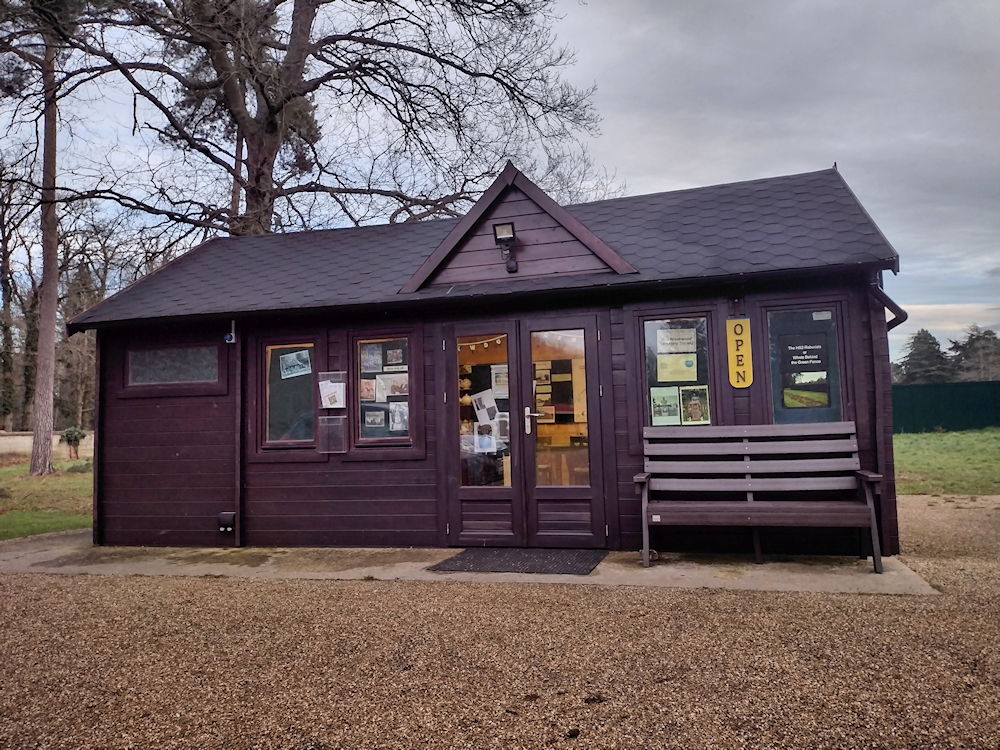 There is a separate entrance to the Glades, with its own lay-by, off Cemetery Pales.
Parking is available inside the entrance.
Refreshments and toilet facilities are available at the society lodge
We ask for a donation before the walks. £3.00 a head will help restoration
No booking is necessary - just turn up and enjoy!
All money goes towards Cemetery restoration.
Brookwood Cemetery is near Woking, Surrey. It is adjacent to the A322 Guildford - Bagshot Road (Junction 3 off the M3). The entrance to the Cemetery is off Cemetery Pales, a road joining the A322 near the Brookwood cross-roads. See our location map. The postcode is GU24 0BL.
If you want to arrange your own walk through the cemetery you must get permission from Brookwood Cemetery to do so.

For Travel information see getting to Brookwood