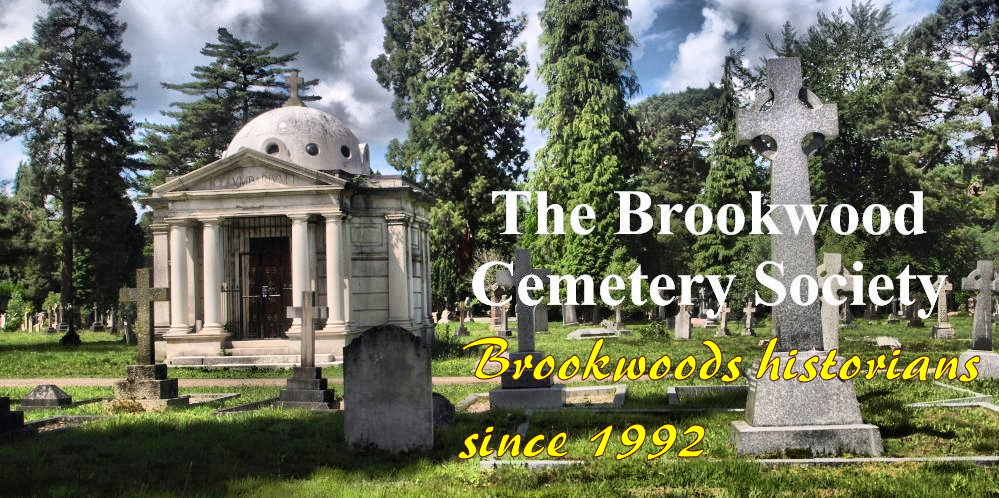 Welcome to the Home Page of The Brookwood Cemetery Society
The Brookwood Cemetery Society

is a voluntary group dedicated to the preservation, history and appreciation of Brookwood Cemetery. The cemetery was opened in November 1854, and was the largest in the world. It was originally called the London Necropolis and National Mausoleum Company or Woking Cemetery.
Because of

Coronavirus (COVID-19)
All Monthly Walks cancelled this year
Brookwood Cemetery office is closed to the public until further notice, all enquires should be made by telephone or email.
Look at the Necropolis Natter Page
new Look at the Necropolis Video page
This site was last updated 01-06-20 © The Brookwood Cemetery Society